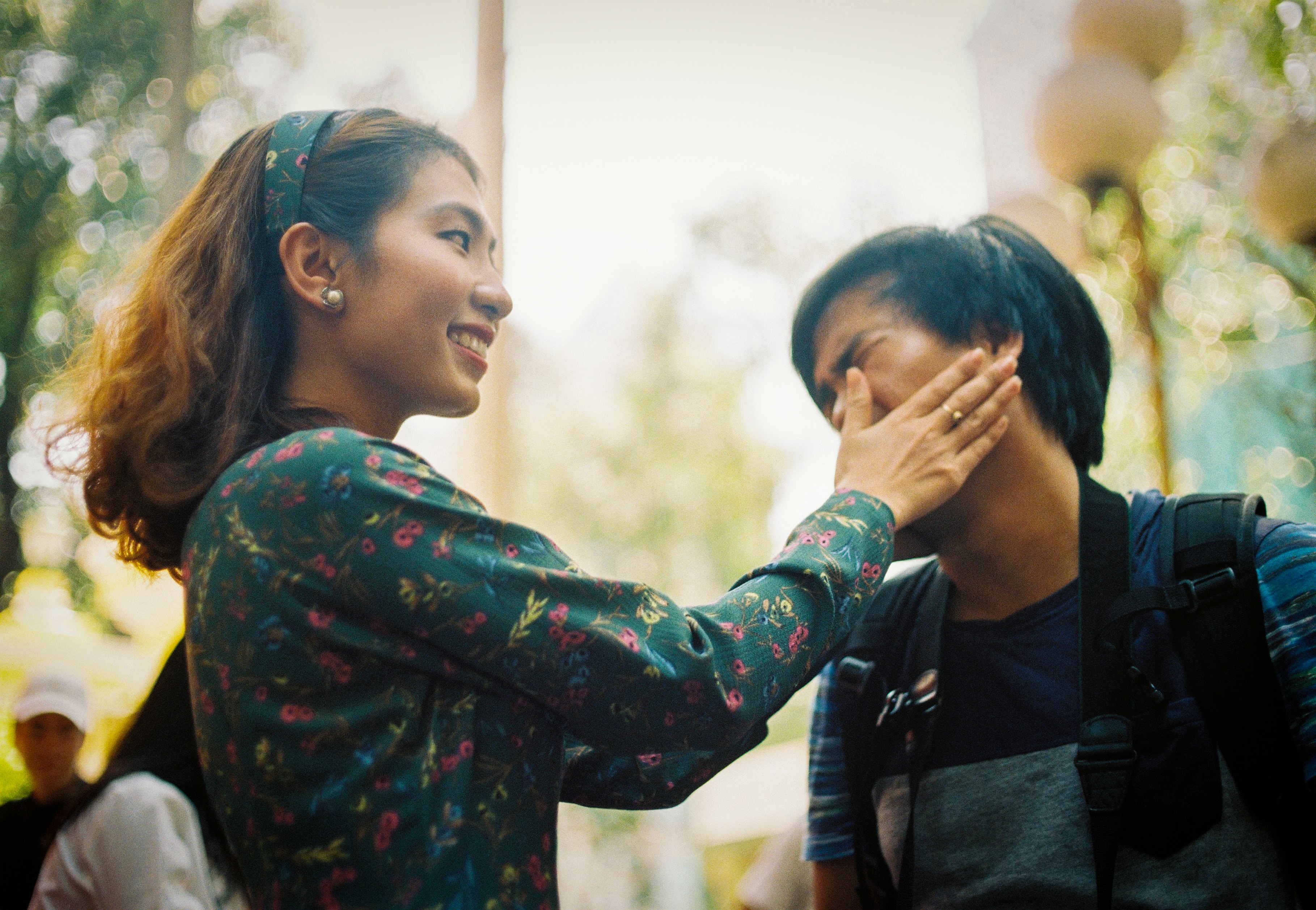 Yes, who's this?
Yes, who's this?
is a game of 20- err 36 questions, with someone you already know. Except the 36 questions is what psychologists claim to lead to 'interpersonal closeness' or what in human tongue is called falling in love.
The game designer firmly believes love can be had platonically with friends. And that love could be benefitted by everyone.
So, for this game. Have someone you know pretend to be strangers with you again. All via IM.
—-
Hi I'm Maria and I enjoy the cross of participatory art, equitable play and collective narrative in TTRPG & LARP. All of which are political and catalysts for personal and collective change. It looks harmless, that's the point. Help make chaotic-righteous-hopeful spaces by supporting my patreon!
t: @mariamison
patreon: https://www.patreon.com/mariamison
Purchase
In order to download this LARP you must purchase it at or above the minimum price of $1 USD. You will get access to the following files:
Yes, who's this?.pdf
131 kB
zine Yes, who's this? copy.pdf
136 kB
if you pay $3 USD or more
BOOK Yes, who's this? copy colored booklet.pdf
465 kB
if you pay $3 USD or more
Physical Zine
Support this LARP at or above a special price point to receive something exclusive.
Physical Zine
100gsm paper - black and white for now
If you're not from asia or the states, I would have to charge extra for your shipping cost! In case I save from asia orders I'll carry it over to discounted copies for europe. If you want to avail of discount (aka compute shipping manually - email me at mariabumby@yahoo.com so I can give you a more accurate price)
Send me Name, address and contact number for your novena card to be sent over
Community Copy
Each copy of Yes, who's this? you buy helps someone else grab a free copy if their budget doesn't enable them to pay the listed price. If you're unable to budget for a copy of Yes, who's this? priced as listed, please claim one of these free copies for the community.