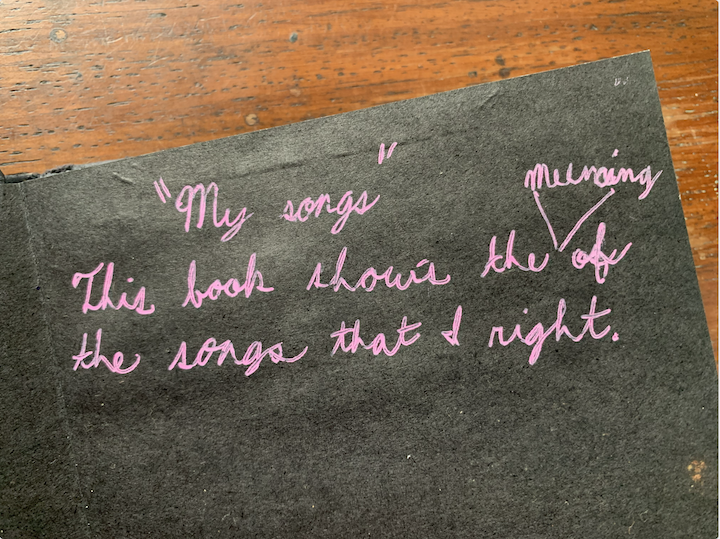 Mixtape #1
WOW OKAY I'M NOT SURE HOW TO BEGIN THIS BUT HI!
Lyric games are like poems like songs like songs that were forgotten in a different time. I've always made a few lyric games that visually look like albums: https://mariabumby.itch.io/wanderhomes-sunshine-natures https://mariabumby.itch.io/music But I've never made an actual mixtape!!! UNTIL!!! RIGHT NOW!!! I expound more in the pdf itself but I really do hope you enjoy singing/making your own rhymes. I hope this enables you to write in your own language and also enjoy the process of making things regardless of audience!
.
If you want a more technical/writer's POV on this game I would like to say that writing lyrics/verse activates all the parts of you that's always been surrounded by the backdrop of songs and sound. The verbal rhymes of gradeschool, the song you can't get out of your head. A level of language that's easy to grasp and comprehend, and who's assonance and repetition is fun to say out loud.
.
ALSO! I feel like words already have their natural tones and color even when we write fiction. Consonants sound cornered while vowels are like fruit, rounded and filling. So trying to lay tones on words, and laying words on branches of tones is such a fun "heightening" exercise in that it makes you more sensitive of the sound and structure of songs you enjoy listening to.
.
But also, just as importantly, enjoy singing. I honestly feel like I unlocked a whole new language under writing, and it's so domestic? So close to home to sing about love songs, and croon about dreams. I find it cool that really complex narrative moments in movies become an unexpected score in your summer drive. It's eloquent verse becomes a core memory and repeating metronome in your mind. THAT'S SO COOL.
.
ANYWHO, enjoy! And let me know what you think. And yes lol, it's an actual "lyric" game.
Purchase
In order to download this songs you must purchase it at or above the minimum price of $5.55 USD. You will get access to the following files:
Exclusive content
Support this songs at or above a special price point to receive something exclusive.
Community Copies
Each copy of Mixtape #1 you buy helps someone else grab a free copy if their budget doesn't enable them to pay the listed price. If you're unable to budget for a copy of Mixtape #1 priced as listed, please claim one of these free copies for the community. There is also an initial 33 copies given to the community for free.